The C&K Careers website is a fantastic website to explore for all things careers: C&K Careers
Find out more about: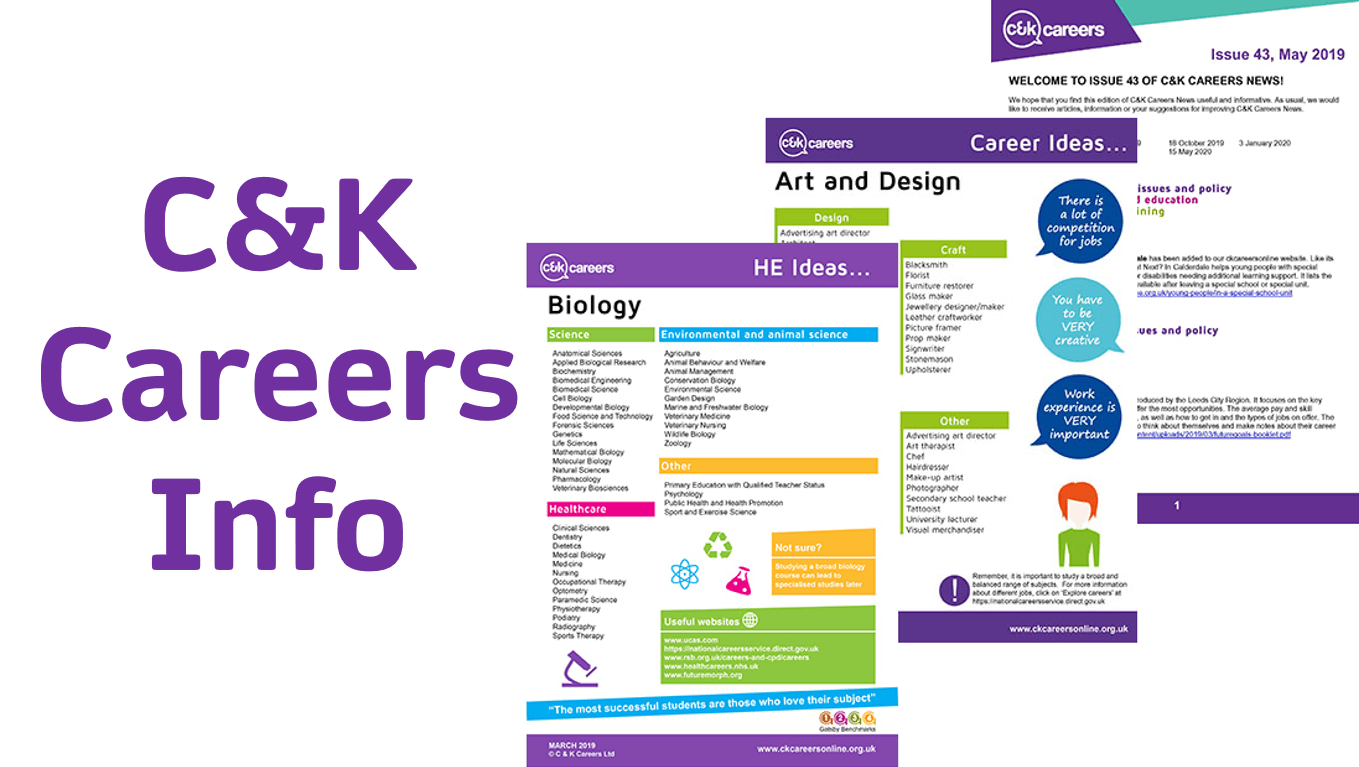 Ask Mrs Terry for details of how to enter this website
Unsure what you want to do?
First of all, if this is you - DON'T PANIC! You have come to the right place...
You could try a career matching quiz to begin thinking about what might suit you, your skills and your attributes:
You could find out more about what jobs are available. This can be useful for checking where jobs are now and the jobs of the future:
You could speak to your careers adviser:
You could use the CHAT service from C&K Careers: