Welcome King James's School students!
We recognise that careers is very important and this is reflected in what you learn about this area and the different opportunities that you will have at King James's School.
The Careers Team work hard together to ensure that you are prepared for when you leave us. This begins in Year 7 when you study about why careers are important and continues through Year 8 and 9 when you look at your own skills and consider what would suit you. You also look at labour market information which is about finding out about jobs that are available and jobs of the future.
When you get into Year 10 and 11, you complete PP16, which stands for Preparation for Post 16. These are a series of units where you find out how to write a CV, how to create a personal statement and how to prepare for an interview.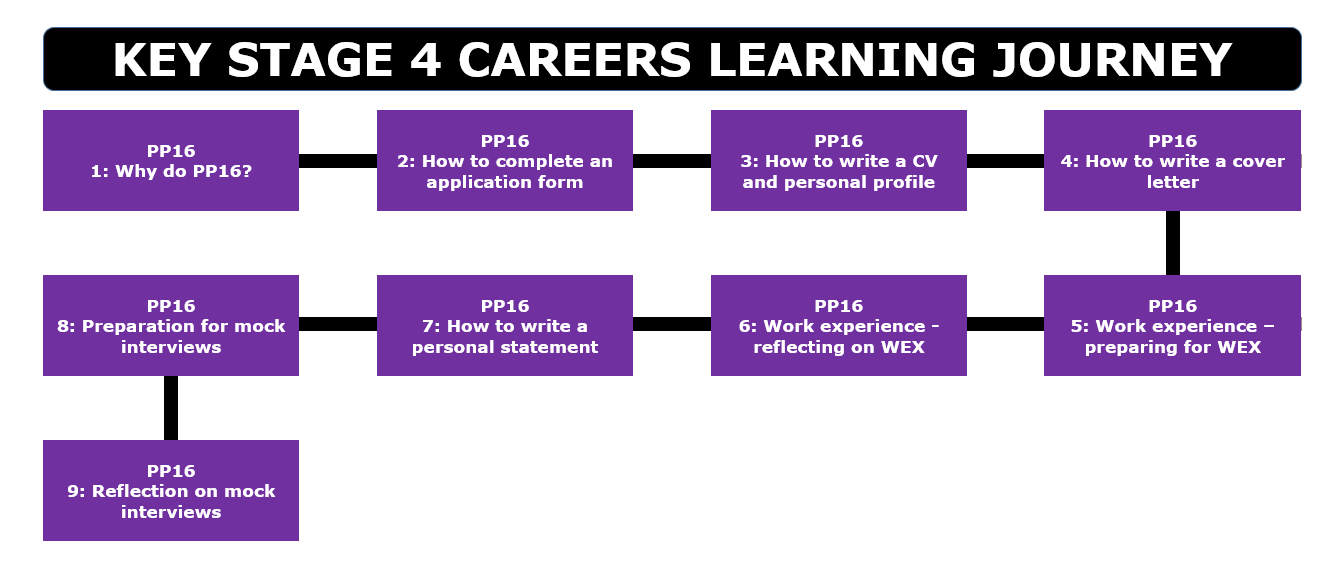 If you have any questions about careers, there are lots of people you can ask. Check the Careers Team for the list.
King James's School Careers Team 2021 - 2022:
Elizabeth Atkinson - Head of Integrated Studies

Sue Carter - Head of Computing

Tracey Smith - Extended Schools Co-ordinator

Jo Fitzgerald - Success for All leader

Kirsty Flynn - Leader of Alternative Curriculum

Lorraine Gaynor - Pastoral Leader for Year 9

Janette Haworth - Pastoral Leader Year 10

Jan Jones - Governor linked with Careers

Palwinder Kang - Assistant Principal with responsibility for Pathways

Alice Kleinman - Pastoral Leader Year 11

Sarah Moore - Careers Adviser, C&K Careers

Tracey Smith - Extended Schools Co-ordinator

Abbigail Terry - Careers Leader and Assistant Principal with responsibility for Careers